I don't know about you, but being a busy mom I need all the help I can get! This page is dedicated to listing resources that help our family function better in some way. Many of the resources below have helped us to save money, be more efficient with our time, make money, or gain important knowledge. I hope these help you, too.
Disclosure: This page may contain affiliate links. We are a participant in the Amazon Services LLC Associates Program, an affiliate advertising program designed to provide a means for us to earn fees by linking to Amazon.com and affiliated sites. Read the full disclosure here.
Scroll through the page or just click the links below to go directly to a section
The Best Courses For Busy Moms
Would you like to work from home but don't know where to start? The Work At Home Super Bundle will give you the tools and resources you need to help turn your dream of earning an income doing what you love from home.
The Parenting Super Bundle will supercharge your approach to parenting and parenting toolkit for years to come. Included in the bundle are over 30 ebooks along with numerous ecourses, workbooks, printables, and more. Topics include parenthood, education, homeschooling, crafting with kids, baby/toddler, special needs, discipline, faith, birthdays, and more.
Cooking/Recipes
Budget Bytes is one of my very favorite go-to websites for recipe ideas. The site author, Beth, puts together delicious, easy, budget-friendly recipes AND tells you exactly how much you can expect to spend to make each recipe.
100 Days of Real Food features the journey of a family of four to cut out all processed food from their diet. The author, Lisa, talks about how life-changing this step has been for her family and her site has many recipes as well as real-food lunch ideas for kids.
My Pinterest board Dinner Recipes is a well-curated collection of easy, delicious, budget-friendly recipes.
Newborn, Baby & Toddler Resources
Breastfeeding
There's no question that breastfeeding your baby provides many benefits for both you and baby but it doesn't always come easy (it didn't with any of my three kids). My favorite websites for any infant feeding-related (breast or bottle) question are KellyMom.com and Breastfeeding USA.
Looking for a super awesome breastfeeding how-to course you can take in your pj's?
Stacy Stewart, a certified lactation educator, offers an excellent online breastfeeding course – Ultimate Breastfeeding Class –  over at her site Milkology. Don't you love that name for a breastfeeding website? The best part of this course (besides its content) is that you can take it your pj's on your couch while indulging in your latest pregnancy craving.
Plus, you'll always have the content on hand and can go back to review it whenever you need.
I'm so jealous this class didn't exist 8 years ago when I was preparing for my first baby! It's information-packed and features 13 easy-to-watch videos that you can work through at your own pace.
You can read about the course content, see reviews, and enroll here (or click on the picture).
Help With Fussy Babies
For parenting advice, help with understanding fussy babies, and wellness questions related to kids, I always go to Ask Dr. Sears.
Our first baby cried so much more than we expected and had a difficult temperament. Dr. Sears helped us to think about him as a "high needs baby" and offered specific advice on how to help better meet those needs. His advice in The Fussy Baby Book was a life-saver.
The Best Baby Carrier For Busy Moms
I absolutely could not function without my Ergobaby carrier. I started putting our third in the back carry position when he was 9 months old and carry him this way 2 – 3 times a day. He can be close to me while I still have two hands to get jobs done around the house or make dinner. I can't imagine not having this carrier.
Though a bit of an investment, this item is a must-have for our family. I've carried my kids on my back well through age 3 (even up the Rockies once!) and this carrier is so well-designed to distribute the weight of your child that you really don't feel it at all.
Ergobaby now makes a carrier (pictured here) called the 360. The new feature with the 360 is that baby can face out on your front. Our third baby loved facing out but the Ergobaby Original didn't allow for that so we had to purchase a different carrier until he was big enough to go on my back.

Older Kids
Frugal Fun for Boys and Girls is one of my favorite sites for finding new budget-friendly kid activities. The whole blog is dedicated to activities you can do with your kids using items you likely already have in your home. Sarah, the author, even has a post on how to build a fidget spinner out of Legos!
Macaroni Kid is a great place to find kid-friendly events in your area, many of which are low-cost or free. Just enter your state and nearest metro-area and the site will show you a list of upcoming events. You can also subscribe and Macaroni Kid will send you a list of upcoming events every week.
Starfall is our go-to site for educational screen time. The content is geared toward ages preschool through 2nd grade and features simple but engaging graphics, songs, and learning games. There is a $35/year membership fee but you can use it for up to 4 devices at any one time.
Epic: this app is like having a fully stocked kids' library at your fingertips. My second-grader absolutely loves this app and for us, it is worth the $7.99/month price tag (try it free for 30 days). You can have up to 4 users on a single subscription, set an age/reading level for each user that filters what books he/she can see, and search for books by interest, audiobook, and read-to-me books.
Taking Care of YOU
As a busy mom of 3, I really don't have time to go clothes shopping like I used to before kids. When I feel like I need to update my wardrobe with a new piece of clothing or two I go to Betsy's Boutique Shop.
They do have a physical store location in Ohio, but you can also shop online through their Facebook page. I haven't seen an outfit I didn't like and their pieces are affordable and of good quality.

Favorite Podcasts
God Centered Mom with Heather MacFadyen is always encouraging and packed with wisdom. Go check out her website right now. Really. Then go and listen to one of her podcasts. You'll be so glad you did. Heather is down-to-earth, honest, funny at the right times, serious at the right times. Just all-around a perfect fit for a podcast you actually want to listen to.
Do It Scared with Ruth Soukup will get you motivated to start that thing you want to try/do but are too afraid to just begin. Her positivity shines through and I love her motto: "Courage doesn't mean we are never afraid, courage is simply daring to take action, despite our fear."
The Happy Hour Podcast with Jamie Ivey all an all-around positive, motivating, feel-good podcast on topics including everything from motherhood, finding success as a businesswoman, faith, relationships, and much more.
Favorite Free Apps
Snapseed photo editor: this app is seriously awesome! I don't know about you, but I simply can't remember to bring our "real" camera with me to take pictures of our family/kids. I pretty much use my phone for taking all pictures. It's so convenient and most phones these days really do produce good images.  But, that doesn't mean they can't be improved. Snapseed is intuitive and user-friendly and has some great features I haven't seen in other photo editing apps. For example, you can blur the background of your photo using settings of your choice. Here's a before and after from our youngest's 1 year birthday:
Evernote is my favorite app for staying organized and productive. I have an actual planner – the binder kind – but I can't remember to take it anywhere with me. So a lot of good it does, ha! Instead, I use Evernote and my phone is my planner. You can create different "notebooks" to keep different topics organized – such as "work", "home", etc. Within each notebook you can create text, voice, image, attachment, and reminder notes. You can also share your notes with others – like your shopping list with your husband! My favorite feature is the checkboxes. There's something so satisfying about checking things off of a to-do list.
Aldi: did you know Aldi has a mobile app? They do and I love it. Every Wednesday they show what new products will be put out the following Wednesday. We've found some unique and well-priced items this way. Their rotating selection of well-priced seasonal items (everything from appliances, to gardening supplies, kids toys, even rain boots) is one of my favorite things about Aldi and it's always good to know from the app what to look for.
Hobby Lobby: this another one of my go-to apps for all the projects I do around the house and for kids' birthday parties. It's totally possible to have a lovely, updated, well-decorated home on a budget by using crafting and DIY projects (more on that below). The Hobby Lobby app shows me what's on sale when. Plus you'll never have to remember to print out a 40% off coupon again – it's all in the app.
Did you know some apps will pay you to use them? Check out this post from Ladies Make Money "9 Amazing Free Apps That Pay You Real Money To Use Them" for more info.
Crafting & DIY
I'm by no means an expert in crochet, but I have learned that it is a wonderful hobby as a busy mom. It's pretty cheap to start out (all you need are crochet hooks, yarn, stitch markers, and a pattern) and it really is the perfect project to pick up and put down quickly when you only have a few minutes at a time. If I only have 5 or 10 minutes before the baby wakes up, I can still get a few stitches in. Also, it's something I can do while relaxing in front of the TV after the kids have gone to bed.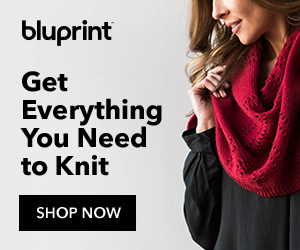 And not only is it a great hobby, but it can save you money as well. Need a gift for a friend that just had a baby? You can crochet a little hat or baby shoes rather than buying something. There are SO many free, stylish, and modern pattern resources out there for – everything from household items such as storage bags/boxes to wearables to jewelry.
If you're new to crochet and would like to take a beginning crochet class from your couch Crochet: Basics and Beyond by Kim Werker at Craftsy is an excellent course. It includes over 3 hours of instructional video as well as printable resources and will teach you everything from how to hold your thread and hook to basic stitches to how to read a pattern.
Or start a 7-day FREE trial at Craftsy and get unlimited access to the course and all the other crafting instructional videos/courses sitewide.
Looking for other crafting and DIY projects? Follow my Pinterest board Crafting and DIY for lots of frugal and fun crafting ideas: